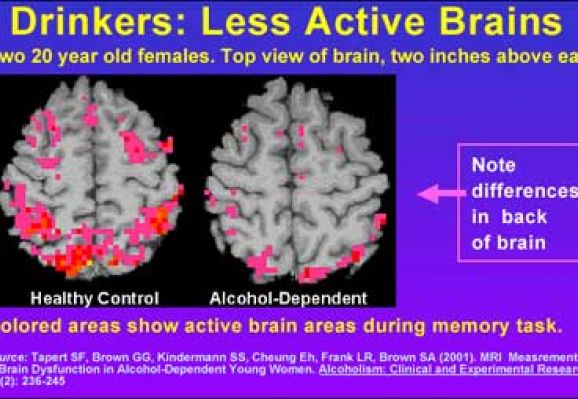 More on Impaired Driving
In spite of all the facts indicating that, at every level, impaired driving is a bad idea it is still a huge problem. Part of the problem is that when you are impaired you can't think properly, but you believe that you can. The image above shows an alcohol affected brain, a THC affected brain is similar. Impaired means something isn't working right and what isn't working right when we are impaired by drugs (including alcohol) is our brain. We lose our ability to figure out whether or not we are OK, if we get away with impaired driving a couple of times the we start to believe that all the ads don't apply to us and we develop a habit.
We need to make decisions about what we are going to do before we start partying. Use taxi's or designated drivers, there are even some new services that will drive you in your own car...
Watch this video http://www.youtube.com/watch_popup?v=Z2mf8DtWWd8
Come back and read this.....
The Canadian Centre on Substance Abuse has a good article on Marijuana and Driving Clearing the Smoke http://www.ccsa.ca/2009%20CCSA%20Documents/ccsa-11789-2009.pdf
Be careful out there.
Rand