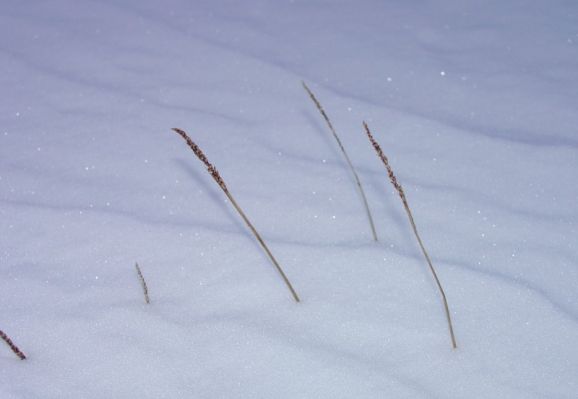 March 24 Kuglukuk
We finished up with the group today and I beleive that everyone got something out of it. There is always a range of differences with a group like this. Much of the progress is dependent on the ability to recognize the problem and, as well, the ability to ge past the fear of changing. It is always easier to stay where you are thatn it is to move, even if the water is getting pretty hot.
The battle we have is always with our ego because it prefers the status quo, to change things is to take some of its power away and that always causes some internal struggle.
I am always amazed at the strength of nature. When I was walking up last night to photograpg the Inuschuk I saw these little blades of grass sticking out of this little drift between two spans of exposed rock. They had obviously survived the intense winter and the notice of any of the animals.
We all have the strength to do what we need to do we just need to look for the courage.
Next Kugluktuk High School.